The #Livinglounge at the Black Love Experience 2017 | Cocktail Recipes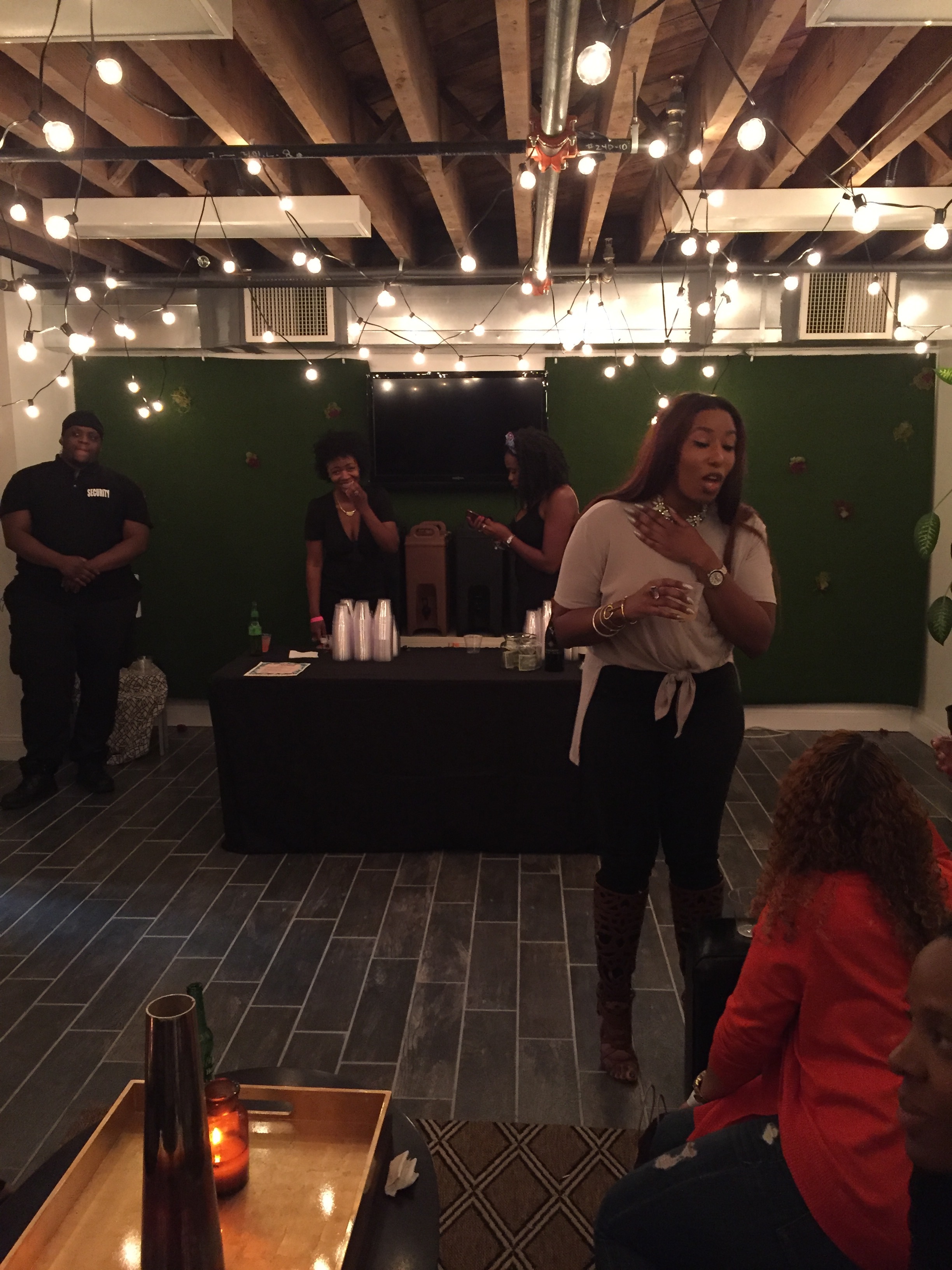 Oh, what a night! It's been a week, and to tell you the truth it's still all a blur. It was everything, good vibes, good people, and even better drinks (lol).
Winter Mai Tai
Island vibes with a wintery twist. A riff on a classic to keep you warm during the cold months, beach not included.
2 oz Hibiscus rum
1 oz Lime juice
1 oz Orange cinnamon simple syrup
Dash of almond extract
Club Soda
Add all the ingredients into a mixer with ice, except the soda. Mix well and pour over ice. Top off with soda.
Sea Salt Pear Margarita
Made with brownbelle's signature sea salt tequila, it's salty and sweet and unlike any margarita, you've had before.
1.5 oz Sea salt tequila (you can use the tequila of your choice)
2 oz Pear juice
1 oz Lime juice
2 oz Orange juice
1.5 oz Simple syrup
Combine all ingredients and pour over ice.